Imperial 620 and Imperial Herco 620:
The Imperial Six-Twenty Snap Shot camera was made in the USA. It's completely plastic, right down to it's cute little plastic handle. It's 2 3/4″ wide 3 1/8″ deep and 3 3/8″ tall (not including the viewfinder). There are absolutely no settings to have to fiddle with on this camera. No "b" setting, no sunny / cloudy…nothing. There are two little clips on the sides on the camera that swing aside and the back comes off. It takes 12 square images on, yup, you guessed it, six-twenty film. I rather like this camera. It's lightweight, sporty and perfect for a sunny outing with the dog.
I've always thought the Imperial 620 Snap Shot camera was cute, cute, cute. I've seen it with different variations of the name and when I found one labeled "Herco Imperial 620 Snap Shot" in Mitchell, South Dakota for the right price, I snapped it up. It had some super old, partially exposed film in it. I finished off the roll and re-loaded with some re-spooled Kodak 400VC. (Here's a link to a how-to video regarding respooling 120 film onto a 620 spool.)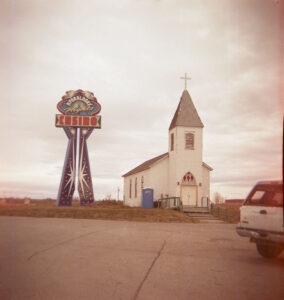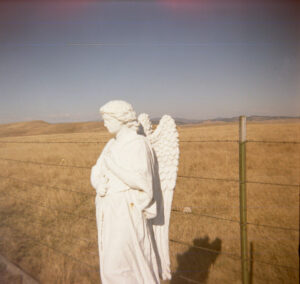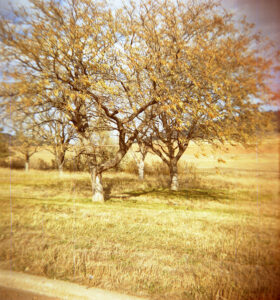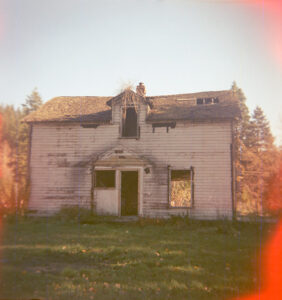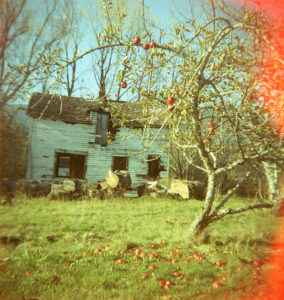 If you're new to box cameras, check out my Box Camera Basics Page.