I first thought this GAP camera could possibly be a relative of the Goldy as in"Goldstein A P", or something like that. But it's not. At least I can't verify my suspicion. I traded it from this guy: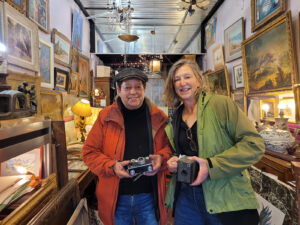 It's functional but in super funky shape. It's got "P" / Pose , same as "B" / Bulb and "i" / Instant[ané].
 If you believe what you read on the internet, it was manufactured in 1942.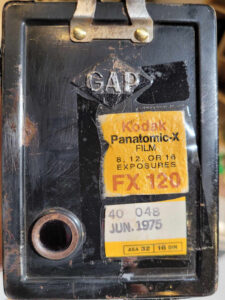 I developed this old Panatomic-x in D76, stock, for 5 minutes. The  images aren't too sharp but then neither am I.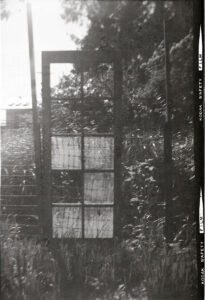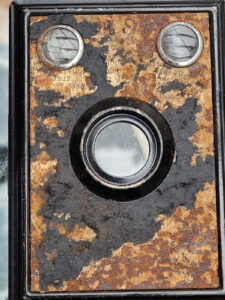 If you're interested in a basic tutorial regarding box cameras please visit my Box Camera Basics page.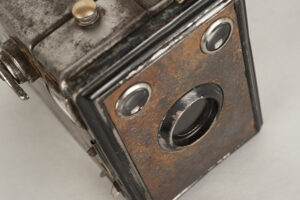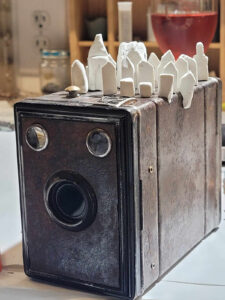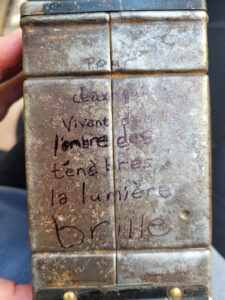 I'll post pics when the cemetery camera is finished. Gotta come up with a good name. Camèra Lachaise? Ha!