The Meikai EL is a very nondescript 35mm manufactured in Japan. It's metal AND  plastic. I believe the focus free "New MK Lens" is glass, so this ain't no toy we're dealing with here. Also says "Tougodo" – I think that means "To good". (Just kidding.) And, around the lens "Meisupii".  It's got an imitation exposure meter on the front. The only settings it has are sunny, partly sunny and cloudy.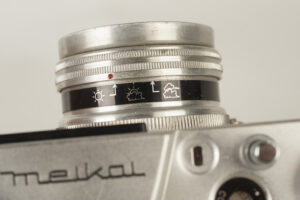 Well, those and a flash / natural light shutter setting on the bottom of the lens housing :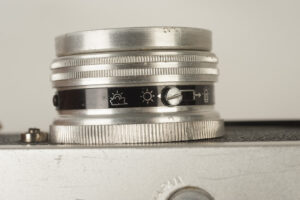 When the shutter is cocked, the little window to the left of the release button is red: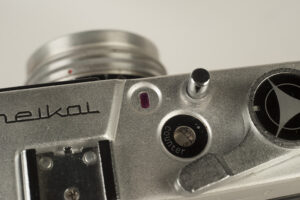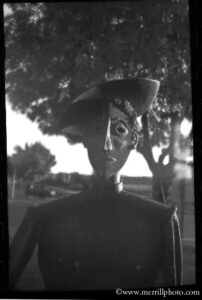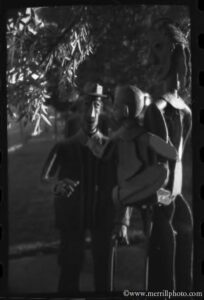 The Meikai EL has a flash adapter with a standard pc plug in that actually works.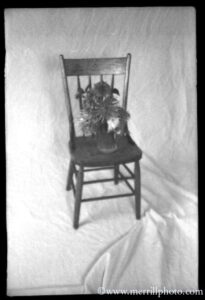 I felt this camera worthy of a Peeing Alien study series, so I shot the images featured below.
I lent this camera to my twelve year old neighbor. We processed the film, printed it and she then tinted a few shots: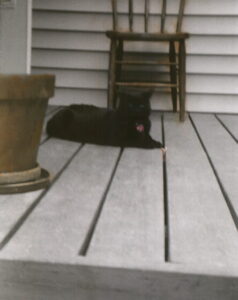 Just putting these here. Only slight differences between this Meikai and the above EL.