The Micro-Pet 110 versus the Spy-Cam Keychain! This could prove to be a real slobber-knocker!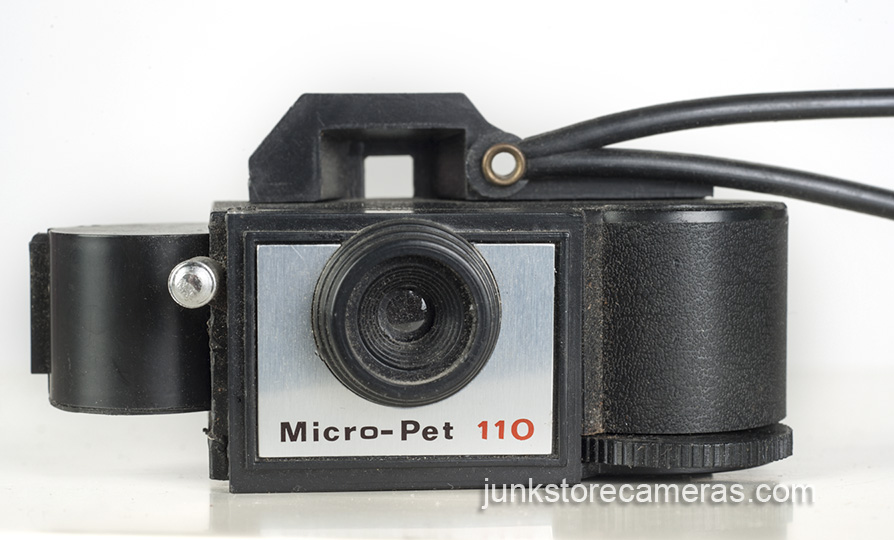 Writing this "shoot-out" was very hard for me on a personal level. Philip Arny sent me the Micro-Pet 110. Sporty and always ready to go, the Micro-Pet 110 quickly made a place for itself in my life and my heart. Then came the SpyCam Keychain, purchased at Claire's in the Supermall of Auburn. Though $3.00 US seemed a bit steep at the time, the camera was mint in the box. My carefree side told me that I could go ahead and carry both cameras. My practical side overruled and it was soon evident that one piece of gear would have to go. Hence, this heartbreaking shoot-out. The decision as to which of the 110's was the better performer would have to be made.
The Micro-Pet 110 revealed:
Micro-Pet 110 advantages:
Camera strap is rigid, keeping it out of the image taking area.
Umm… I think that's the only advantage. Micro-Pet variants include cameras with animal themes.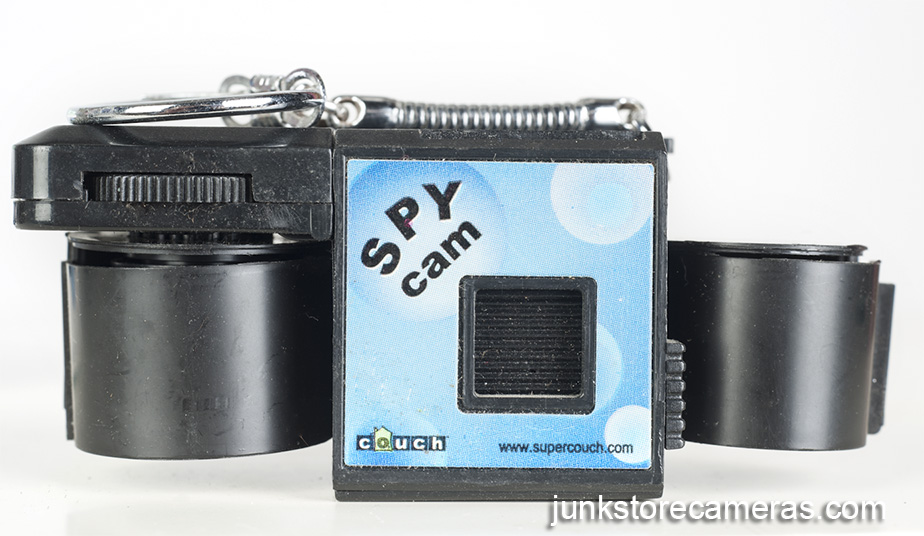 Spy-Cam Keychain put to the test:
Spy-Cam Keychain advantages:
The shutter button is activated with a squeeze pressure from front to back – on a weightless piece of plastic, this is a definite advantage. It's less likely to cause camera movement during exposure than a press-down shutter button.

I like the "clicketa-clicketa" sound the film advance knob makes. Also, there's a definite stop for each exposure. The Micro Pet 110 lacks a definite stop.

A built in lens cover which is activated by a sliding switch to the side of the lens. This movement pops up the viewfinder as well.
Due to the fact that the Spy-Cam Keychain "Camera really works!", it is the winner of today's shoot-out. It out performed the Micro-Pet 110 in not only the macro category, but the aerial and scenic categories as well.