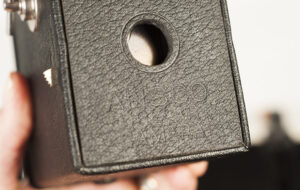 If you fork over a dollar for an Ansco Dollar Camera, you're getting a lot of bang for your buck.  My Ansco Dollar camera is a simple box camera that I picked up in Belfast, Maine. It takes 8 images on 127 film. I'm sure I paid more than a dollar, but not much more. I'm a cheapskate, but I'm not a cheap enough of a skate to dicker over a few bucks for a Dollar Camera. The images on the negatives are large for such a little guy.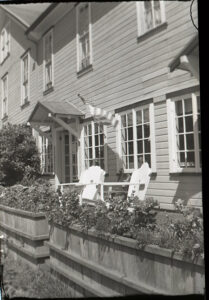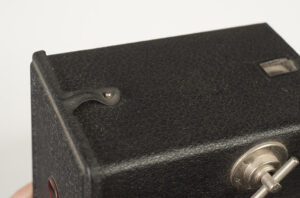 I was messing around one day and decided to run some horrendously expired Kodacolor-X through my Dollar Camera. This is a  C-22 process film – a color process that is no longer available. I ran it through black and white chemicals just for grins. It was a fun experiment but, hmmm…. no.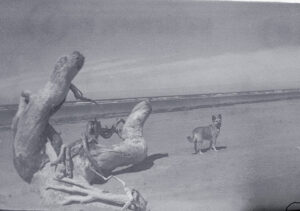 For more info on box cameras in general, see my Box Camera Basics page.
McKeown's PRICE GUIDE TO ANTIQUE & CLASSIC CAMERAS 2005-2006 states, "c1910-28. A small 4×3½x2½" box camera for 127 film. Available in black, burgundy or green. No strap. Some are identified "Ansco Dollar Camera" on the front. The same camera in red and with a strap was sold as the Kiddie Camera c1926-29. $20-$30."