OK… poor man's Sprocket Rocket? Nah. It's not panoramic. I picked this camera up at the 2018 PSPCS camera show in Kent, WA. I bought it from a guy who had a small table of stuff. This plastic beauty takes 127 film. There was tape residue (there still IS tape residue on it – since I'm somewhat lazy) so I knew the guy had used it. I was, like, "Oh man, someone loved this little beauty." He told me he had used it with 35mm. Just slap a roll of 35 in there and attach it to a 127 spool. The ruby window was blocked off with black tape. You gotta guess how far to advance the film for the next exposure. Anyway, I wanted to see his results. He said he was "Guilty Of Everything" on Flickr. Never could find the guy. Oh well. My results here are boring. No reflection on the Delta. My subject matter was just smash and grab. I rather like the river/ tree root/ bridge image though. This camera is coming with me to the UK. I'll shoot with it, then leave it there. Any takers? Anyone feel they need this piece of Americana, manufactured during a simpler, gentler time in history? (Or so I'd like to believe.) It rather warms my heart, when I didn't expect it to. Here's the deal: You can easily drop a roll of 35mm film into the slack side. You kind of need to trim the leader to make it slip into the 127 spool on the take-up side. Trim it so it'll stay centered. Or not. Anyway, that's it. It exposes images that overlap the sprocket holes on the 35mm film.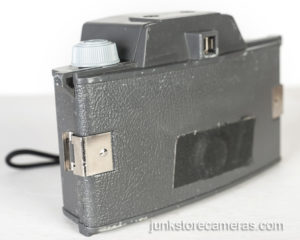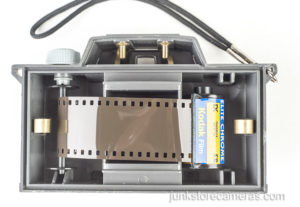 My results thus far… though I will soon have London to photograph.  Grays Harbor ain't so bad though: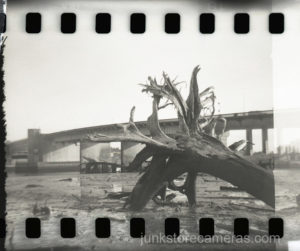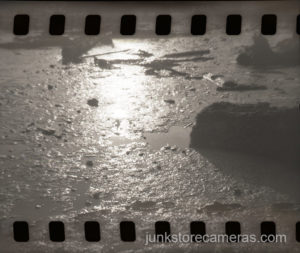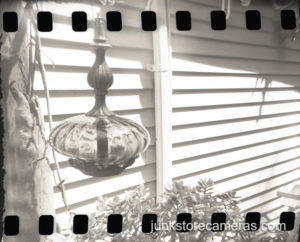 Got to admit, I love the river delta. I brought the Imperial Delta to the Chehalis river Delta: 
Update: I decided to tempt fate and put Ektachrome E6 slide film through my Delta – on my trip to the UK. A daring combo, indeed. I rather like the results! My original attempts with the Imperial Delta had exposures with great spaces between. My guessing on advancement of film definitely was over cautious. On my UK trip, I didn't turn the advance knob nearly as far. This resulted in every image being overlapped. I think I also wound the film on the take-up spool a bit tighter. There's something about a trip to Europe though… folks always shoot a lot of architecture. Tons of slides out there of generic architecture … this E6 film being overlapped was kind of a statement about all of those generic architecture shots. Here ya go:
Click on any image for a larger view:
In an effort to promote world peace via junk store cameras, I left this camera at a charity shop in Worthing, England. I put a note inside offering a 127 spool as I had to scavenge the Delta's 127 take-up spool for use in another camera I was carrying. (Sorry!) In the note (which I should have photographed), I put in a good word for this web site. I then apologized for Donald Trump *, sent general regards, and hopes for future contact. I felt like I was tossing a message in a bottle. Only, it was a message in a plastic camera. I left the camera at this RSPCA Charity shop: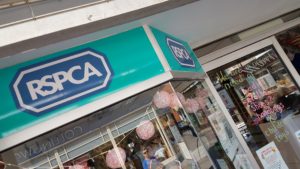 *I later overheard a group of three Icelandic 20-somethings discussing Americans. They raked us over the coals for too much apologizing – too much saying "thank-you" – and too many compliments. Hey, if that's all they have to bitch about, I'm good with that. Ha!
Update: I really missed that camera. So I bought another. A Delta isn't too hard to come by on "The 'Bay". My results with this camera: