I believe this camera was a giveaway from "Mercury Prize Headquarters" when you bought a new Mercury. Circa 1964, this little plastic wonder takes 12 exposures on 127 film. No time exposure. The camera arrived in a shipping box from Mercury in "Detroit 31". I've come across a few of these cameras, with maybe only slight variation, that follow the car theme. Manufactured by the Imperial Camera Corporation in Chicago. The space-age graphics are eye catching! See below for another similar Satellite camera.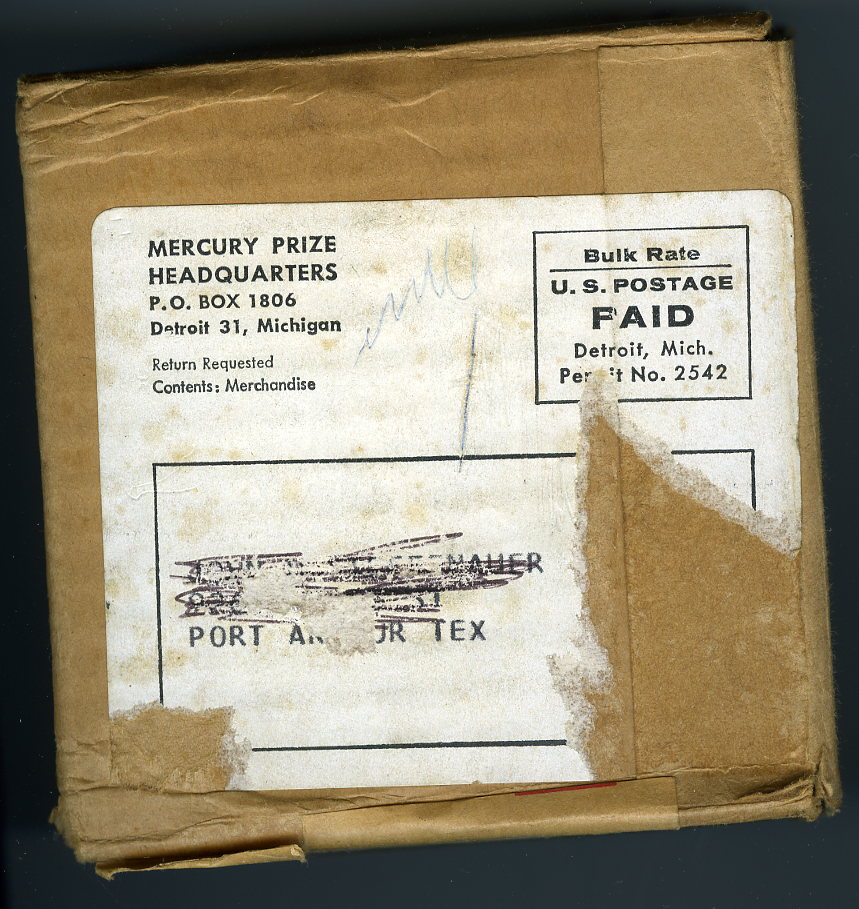 Then there's this …
In the late 1990's I did a photo session for a woman named Dixie Kotula. She wanted pictures with her daughters. Very shortly after the photos were taken, a package arrived in the mail with a card from Dixie that read , "…I really enjoyed seeing all your cameras. I've been looking for a good home for this camera. It was given to me by an eighty seven year old lady who worked in the banks at PeEll and Chehalis for 40 years. This camera was given away as a promo for opening an account. It is complete having never been opened. Hope you find it interesting."
I find it much more than interesting! Dixie had struck me as a thoughtful and creative person. The gift of this camera verified my feelings. Unfortunately, Dixie passed away in 2007. I think of her thoughtfulness and note every time I see this camera on the shelf. It HAS found a good home.