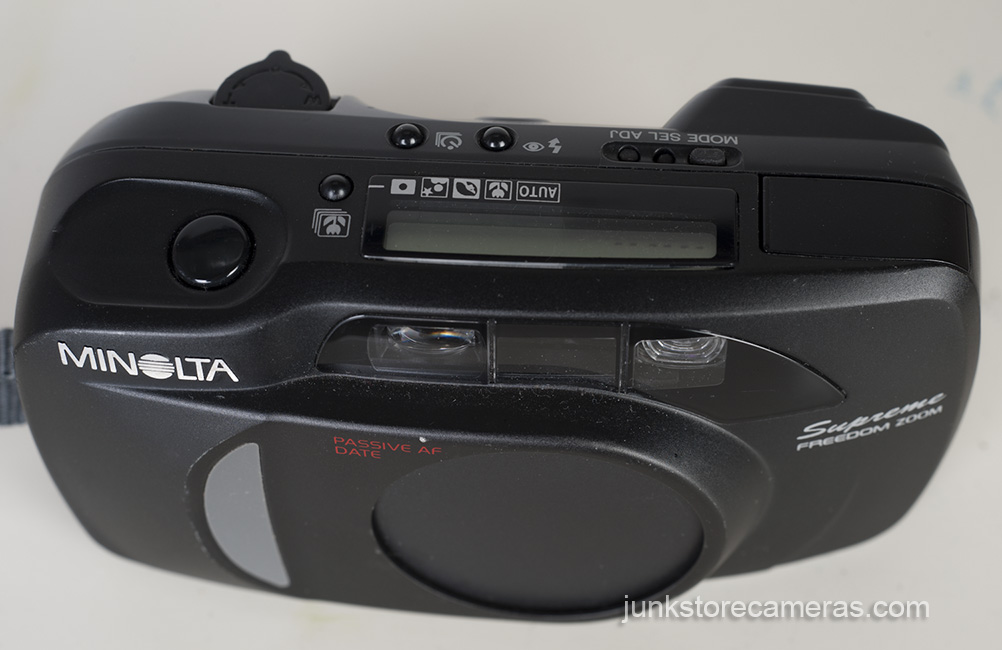 The Minolta Supreme Freedom Zoom bestows upon each image just a bit of a tough/soft-ness that's somehow reminiscent of a late night 1980s coke party. (Not that I would know what that was actually like.) Fully retracted, the camera has a slippery, sexy soap bar sort of feel to it. When its 38-115mm lens is fully extended, it's really quite impressive.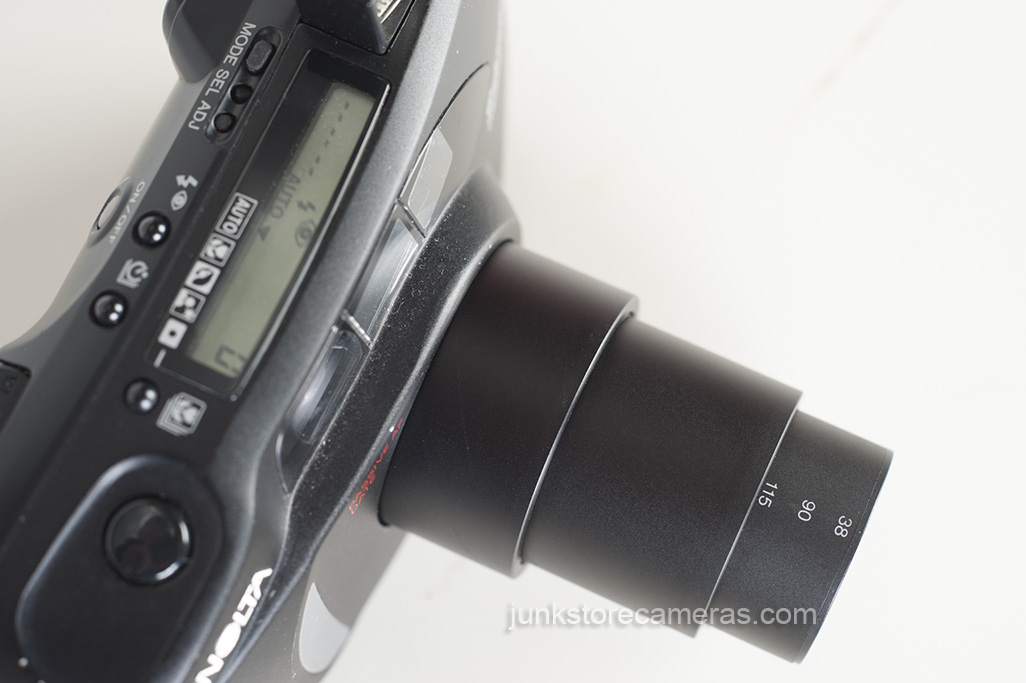 At one time this camera was my friend, Ann Mills' trusty sidekick. She eventually tired of her toy … or maybe she simply ran out of batteries? In any case, she gave the camera to me. Here's what I've done with it so far:
Every time you turn it on, the little flash eagerly pops up, whether it's needed or not. Lots of little doohickies make it very versatile. Still trying to figure out the macro setting. Where the heck … ?