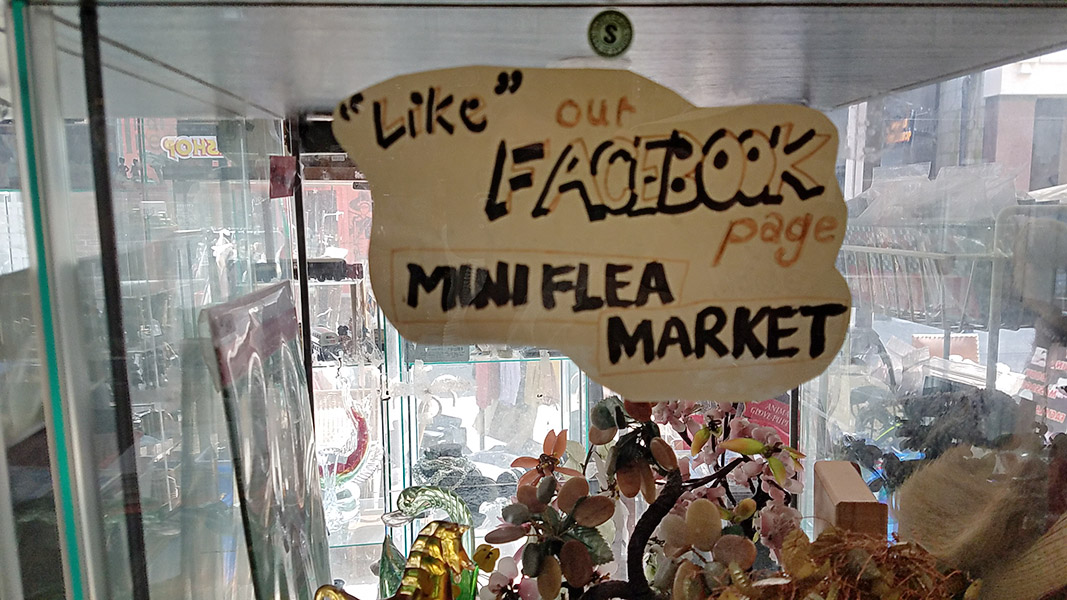 The guy at the Mini Flea Market in Brighton, England asked me, "Why did you choose that particular one?" The question surprised me and I halted for a moment. "What drew you to it?" he asked.
As I'd sifted through his boxes of junk cameras, I kept in mind I only had just so much room in my suitcase. Selectivity was the word of the day. I hadn't brought much with me, but I had brought a few American made cameras which I planned to leave in the U.K. In an attempt to lighten my load, I'd already traded my Argus C3 for a Purma Special at a shop on the other side of town. How did that lighten my load? Well, it didn't.
"It feels bulletproof. The knurled focus ring around the lens that isn't really a focus ring at all." I answered.
Built in 1948, the Bencini Comet is one of those 127 cameras with the two ruby windows in the back.
You advance the film until the frame number "1" appears in the first window, take your picture, then advance the film until "1" appears in the second window.  And so on. There's a focus ring on the front of the lens, but it's just a viewfinder camera – no rangefinder. Still, she's cute and tough. On the side of the lens housing is a little flap. Pull it out with your fingernail and it's "b". The aperture is ƒ11. The shutter speed? On a camera that was manufactured in 1948? Anyone's guess, really.  McKeown's Camera Guide says it has a telescoping lens, but I think not. IMPORTANT ANNOUNCEMENT: The lens is not telescoping.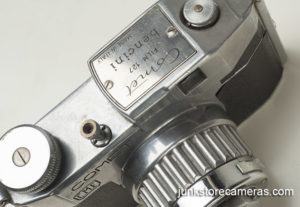 In all, I accumulated three cameras while in the U.K. I took them with me to Iceland. We had a nice chat about their upcoming new life in the U.S.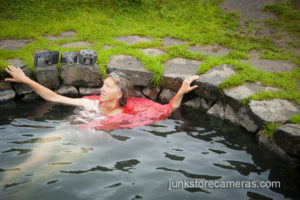 This past fall, the Bencini Comet accompanied me on a road trip across the northern plains to Michigan. When I camped (and the weather permitted) I'd set my arsenal of cameras out in an attempt to start conversation. Conversation with other travelers … not between the cameras. (But that would be cool too.) I'm always open to talking about film / cameras / pretty much anything photographic. Photographica shall unite us all. World Peace through Junk Store Cameras!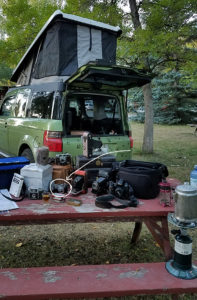 Here are the results I got from this camera (so far). I reloaded some 127 spools with 35mm Tri-x. Hence, the sprockets. You can click on any of these images for a larger view: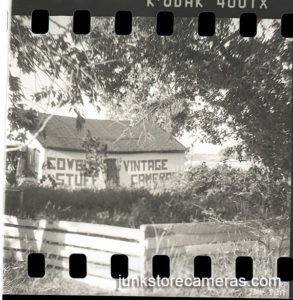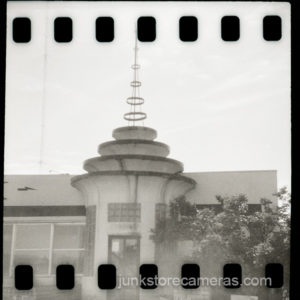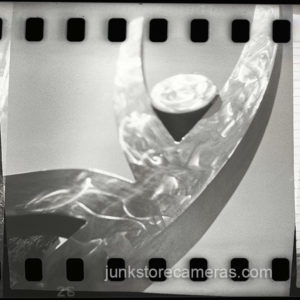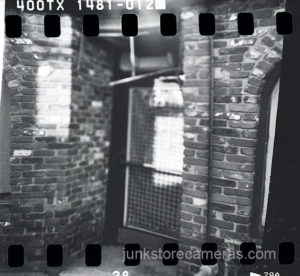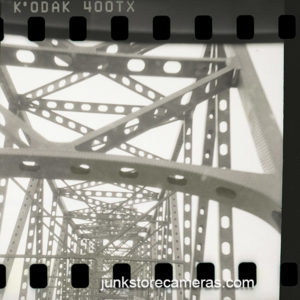 I've got a half finished roll of reloaded, expired  Efke KB400 35mm in it right now. I really need to order some true 127 film but I'm too much of a cheapskate.