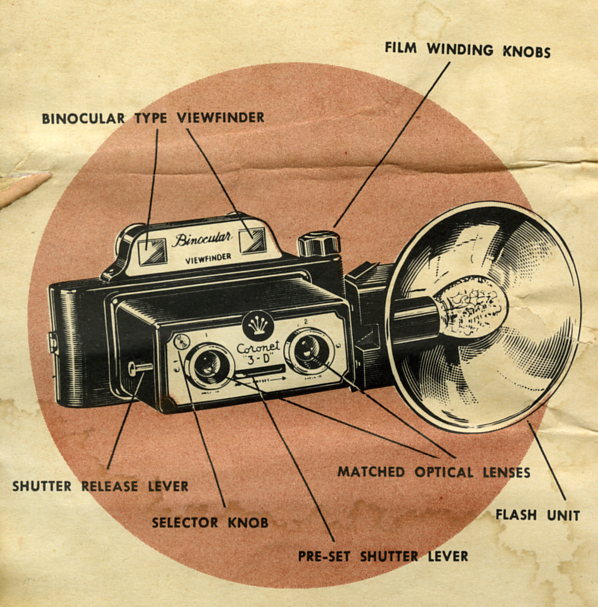 Mike Levy of SELECTING AND USING CLASSIC CAMERAS  fame gave me this camera. It was kinda bunged up, but in working condition. Just the way I like 'em. Sporting a binocular viewfinder, this 3-D camera was manufactured in 1954. It has a little finger that you slide across the front to cock the shutter. Use 127 roll film. If you're using it as 3-D, you need to watch the red window and use only odd numbered exposures to make four exposures total. When using it as a "normal" camera, there's a little knob to turn to block off one lens. Once blocked, you can use every number and expose all eight frames.
Click on any image for a larger view.
Without using a stereo viewer, these images lose something in the translation. Well, they lose … umm … a lot. Then there's the light leak issue. I'm not convinced it's the camera's fault though. More tests to follow.
Meanwhile… since I can't leave well enough alone…
Oh yeah – it's for sale! You can purchase this Gala edition camera for a mere $375.00. Message me! marcy@merrillphoto.com