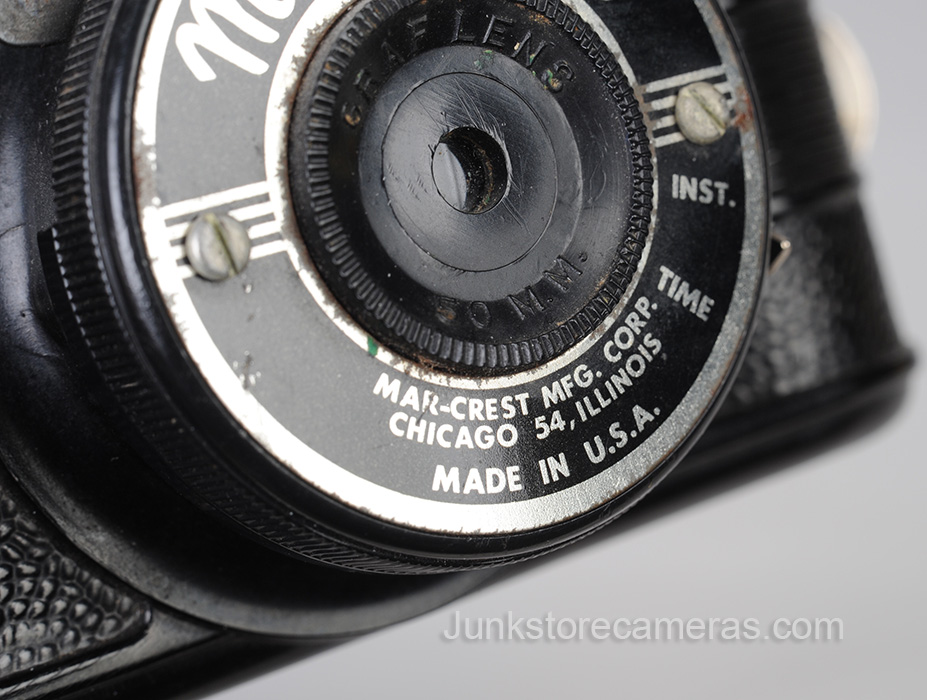 With a name like Mar-Crest, you would think this camera was born, catching a wave,  on a beautiful beach in southern Cailfornia or maybe a lovely sun-soaked island somewhere south of where we are now. Alas, she comes to us from the fair city of Chicago, Illinois. A pretty much typical half frame 127 roll film camera, she sports a mildly sturdy plastic frame. The idea is, after loading the film into the camera, you wind the film advance knob until you see the #1 in the window number 1. release the shutter and advance the film to window number 2. Repeat this procedure with exposure #2….and so on. These types of cameras inevitably create overlapping images. I try to expect this and advance the film a bit farther than the window…just a bit. A few shots taken with the Mar-Crest Camera:
A few shots taken with the Mar-Crest Camera:
The name Mar-Crest … it sounds like a 1960's apartment building.