I bought my first two Diana cameras, a regular Diana and a Diana F, both for five bucks at a thrift store in Grayland, WA. At that time the Diana camera was going for $100 and better on eBay. Those boom times have passed and you can now pick up a Diana – or one of her many sisters, for a song.
"The Diana, it's okay, but a little too complicated in comparison to most junk store finds (you have to focus it)."
I made two incredibly silly-ass videos using a Sony Mavica. I have a lot of good memories of THAT camera – the Mavica. It stored files on a floppy disc. You could shoot a 15 second video on one disk, then you had to insert a new one. Links to the silly-ass .mpg videos: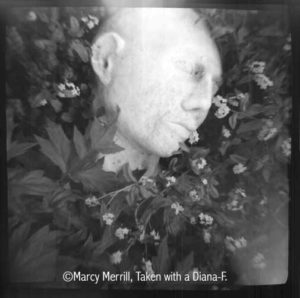 Here's a tip. If you have a Diana F, but no flash accessory, you can easily find an Imperial flash attachment for cheap or free and it will fit and function on your Diana F.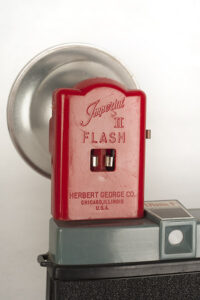 Visit her sisters :