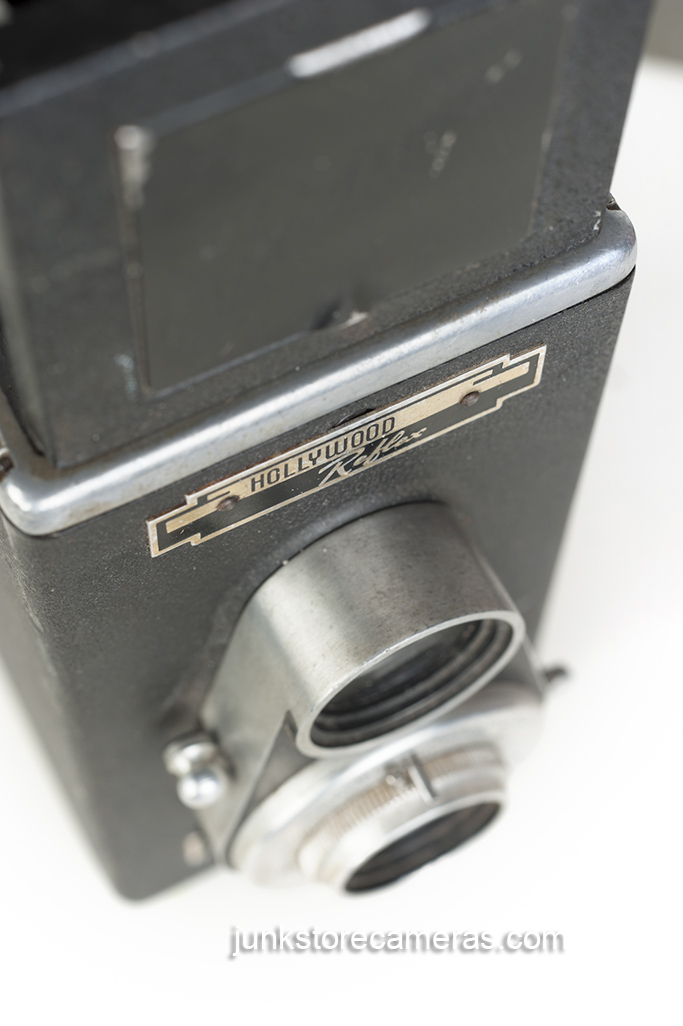 They say Hollywood is a tough town to get a break in … and this is one tough camera. A cast metal twin-lens reflex "style" (meaning, not the real thing) camera. Manufactured in 1947 … well, what do you know? I just happen to have a roll of 620 film that expired in May of '47! Coincidence? I like to believe it was meant to be. Someone in those early post WWII years purchased the film with high hopes to put it through a decent post war camera. Well, 71 years later I put it through this not-so-glamorous post war camera. Though the name plate says Hollywood, she's far from the glitz and glamour of her most decidedly distant peers.
She's heavy but her shutter is not. It is easily actuated. She must figure that's the only way to get ahead in this town. 12 square exposures on 620 film.
(Here's a video I made regarding how to re-spool 120 film onto a 620 spool. Simple, simple.)
The viewing lens does not focus, only the taking lens does. You have to guess your focus. Also, there are two ƒ stops, 11 and 16. As a matter of fact, there are only two shutter settings as well … "instant" and "time".