Seriously? He was ALL HANDS!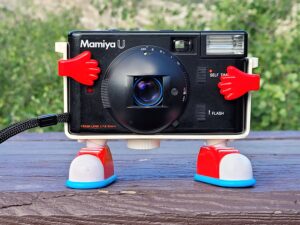 Super HANDy to use. If you're not too picky about making decent images, the Mamiya U might be for "U". Maybe I'm just not all that good with the zone focus? Sporting a 2.8 Mamiya Sekor 35mm lens, it's a bit picky on the closer focus increments. My infinity shots were great!
I think this particular camera was built in 1981. The ISO setting goes from an impressive 25 to 400. It's got a self timer and a built in, pop-up flash. It take 2 AAA batteries.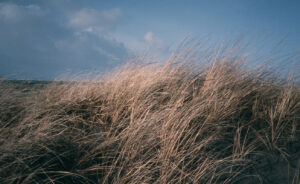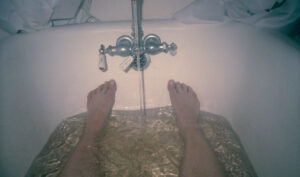 I wonder if I could HANDicap the flash by setting the ISO lower whenever I needed to use it? I doubt that would make a difference as the lens aperture is fixed. Hmmm…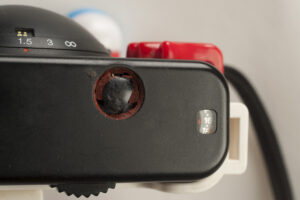 Ok. So, we're skirting the elephant in the room. What's with that absurd stand? Frankly, I have no fucking clue. I found a vague reference to one for sale on Depop, a fashion website. (Don't go there looking for it though. The seller wants $888.99. A HANDsome sum!) On the other HAND, truth often overcomes facts and a 2006 edition of McKeown's lists it's value at $30-$40. Granted, in 2006 1980s point and shoot cameras were exactly all the rage.
The stand (for lack of a better term) fits the camera's body perfectly and screws into the tripod mount.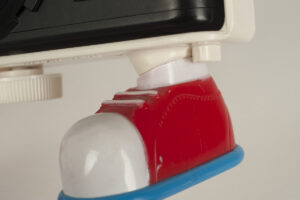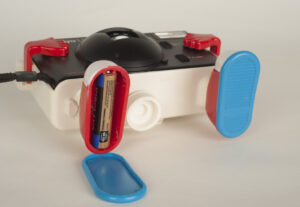 I took the camera on a road trip to Great Basin National Park in Nevada.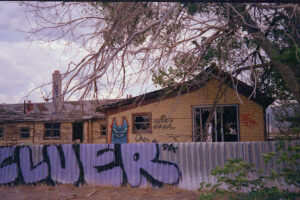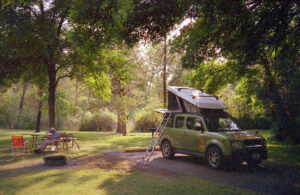 I did not HANDle this camera with care while on the road. Still, it managed to remain unscathed.