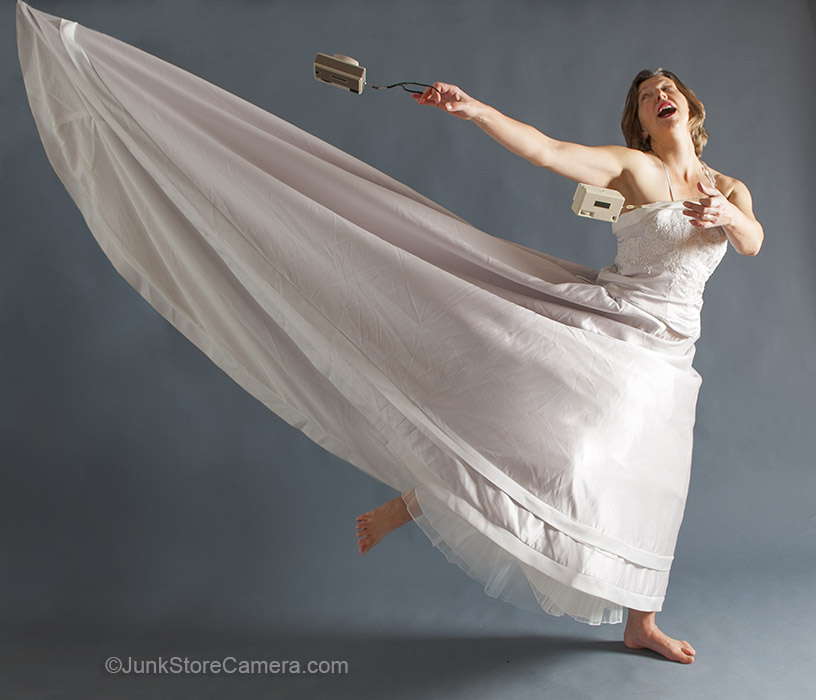 Through the years, these Lady Carefree cameras have given me fits and starts. She sits upon the shelf, gathering dust. Time goes by and I forget that she just doesn't work. Her job is to sit there, looking pretty. A stay-at-home camera with no real function. But, like I said, I forget this. Here's my original review with the update below.
Marcy's Argus Lady Carefree Experience:
"Lady Carefree"? More like "Troublesome Witch". She looks so unassuming, in that perky little instamatic way. Her beige paisley brocade facade is merely a cover for the issues that reside within. First off, I decided to use her indoors with some flashbulbs. She accepts PX825 batteries which, as far as I know, are no longer available. I stuck two 625's in there and they worked, though intermittently. But that was okay, since the shutter had the same intermittent issues. Grrr…. I put her in a changing bag, took the film out, then messed around with her in the light. If I got her good and lubricated with lighter fluid, her shutter would fire and the film advance winder would wind freely. Then I'd put the film back inside. Maybe she'd perform … maybe she wouldn't. Maybe it was just her time of the month? "Lady Carefree"… the name even sounds  like a maxi-pad. In fact, this plastic camera kind of looks like a maxi-pad. A folded one anyway.
2 aerial photos taken with the Lady Carefree, above, after many hours of labor: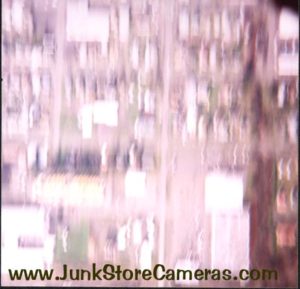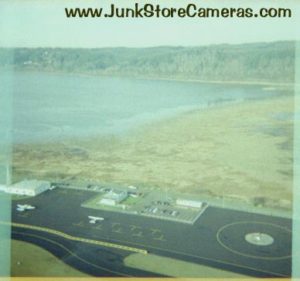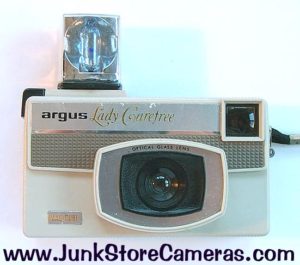 Update: I dug through the freezer and found some 126 Kodak Gold film that had expired 15 years ago. I used this second Argus Lady Carefree camera – the one in the photo, directly above. I had better luck this time! She was so much more amenable. Still…
…still persnickety.