So my friend said, "You should blog about some of these studio updates you're doing." And I said, "My blog! Holy shit! My blog! I forgot all about it!"
Here's an update: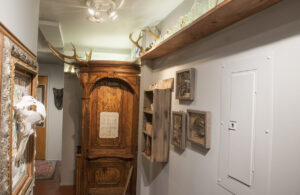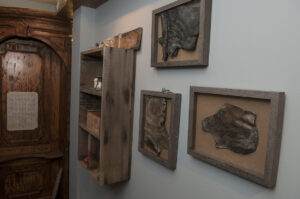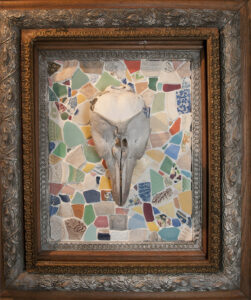 A couple of months ago, the hot water tank went out. It's in the back of the darkroom. We had to take a wall out to get it out of there. Since we had to do that, we might as well update some stuff, right? We moved a wall to make the room larger.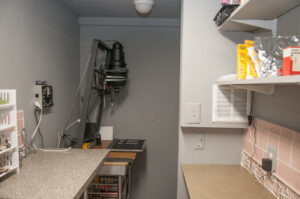 Instead of a new tank we put in one of those on-demand water heaters. I highly recommend it! It's a tiny little thing and it works great! I got new counters, new sink, new shelves, new paint … all either re-purposed or reused. I'm tall, but those counters we originally installed were super high. The new counters and lowered a few inches. I tiled the in-between area with china shards I found in the river.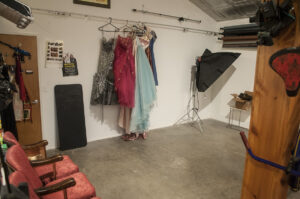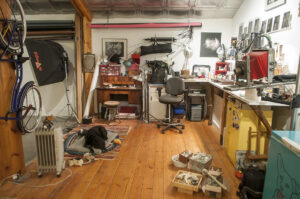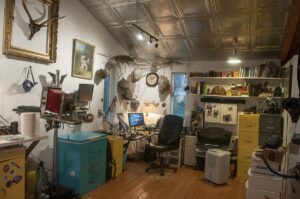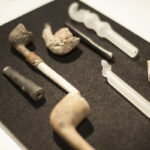 I have two photo projects in the works right now, aside from the personal projects. I'm shooting a story for the spring issue of a magazine. (It's has to do with dogs.) I'm also photographing a group of works for Judith Altruda . Judith is researching and writing about local artist and tribal member, Eugene Landry's work. (For now, that link goes to a Facebook page. I'll try to remember to change it to www.eugenelandry.com once that site is up and running.)